Still making progress since the last update 3 months ago
I had a whole bunch of holes to patch in the firewall.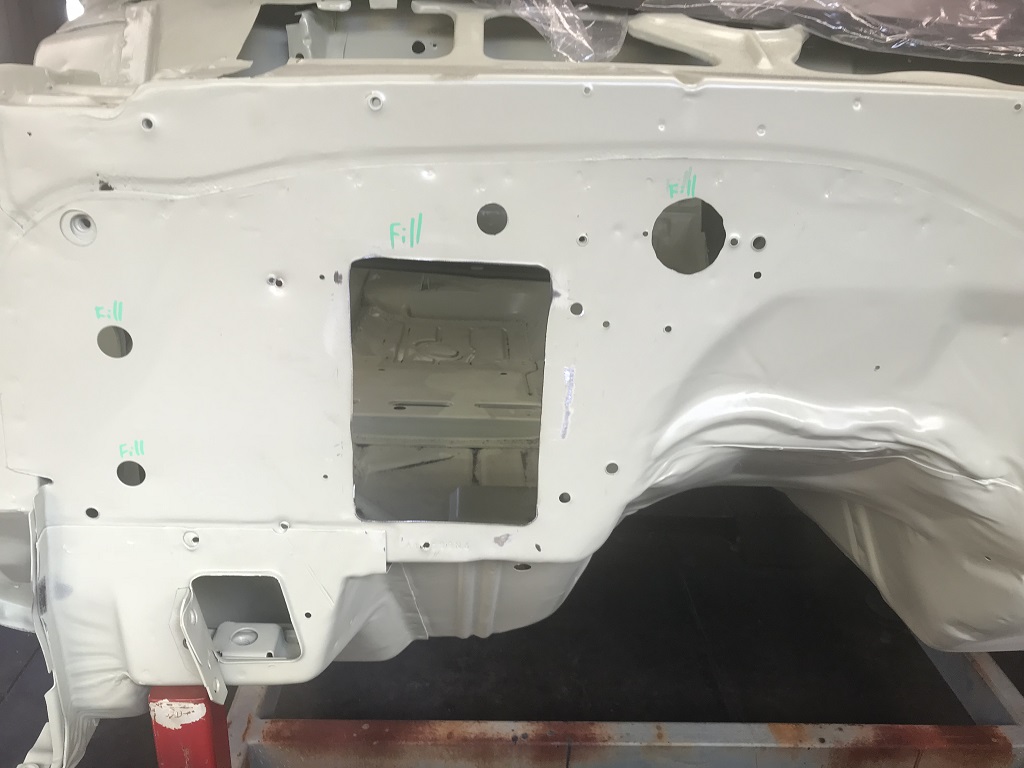 Started making cardboard templates for the large holes.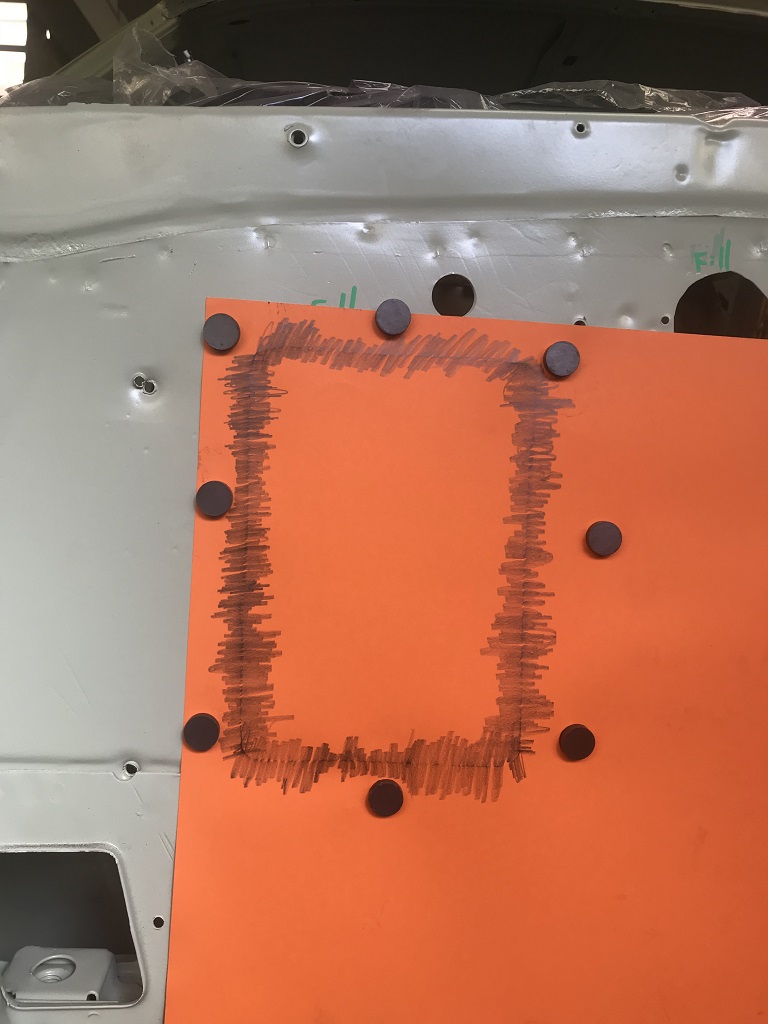 Lesson 1 - cut fill panel more accurately. Inconsistent gaps are a pain to weld.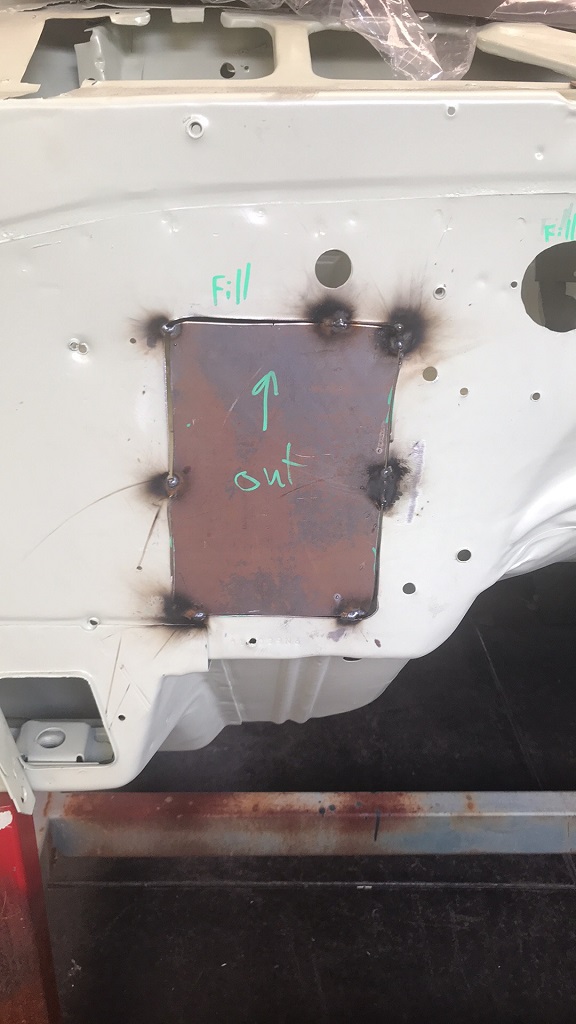 Lesson 2 - You don't have to be a good welder, being good with a grinder is more important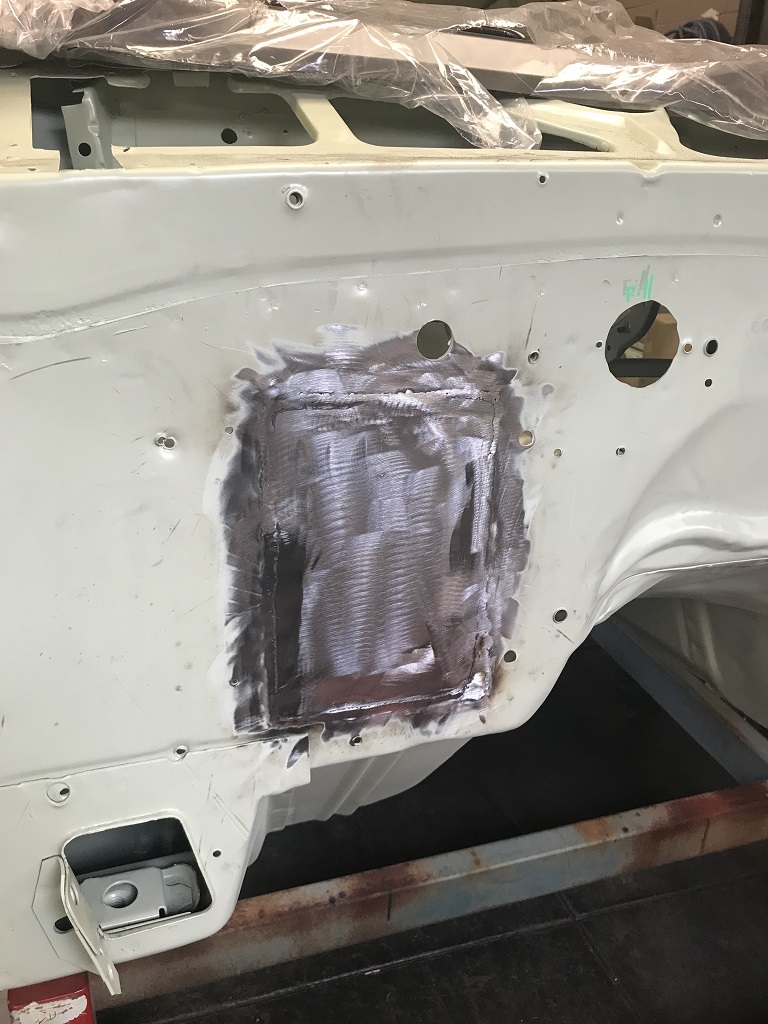 Fixed the smaller holes accordingly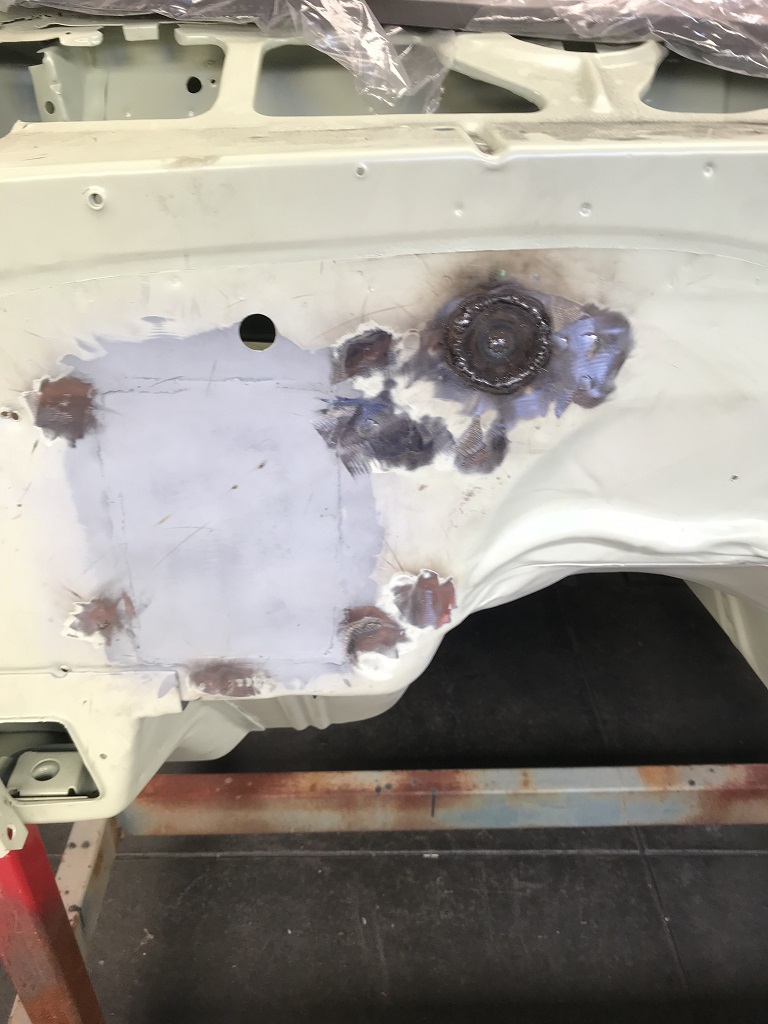 I haven't got a pic, but
all
the firewall holes are now filled and painted.