Hey guys,
So some of you would have seen my car in the Reader's Rides section. It's a 70 Camaro. I bought the car in late 2012 following a marriage breakup and it gave me something to focus on at the time. I bought it off a fellow member here, trucked it up to Qld and wanted to drive it for 2 years before starting a tear down and build. Have done that and recently had it at the drags for the first time and have been having an absolute blast with the car.
Well, rego ran out a few days ago and I've been accumulating parts for a while, so now is the time. I've posted a couple of photos and from a distance the car doesn't look too bad. But the paint is bad, the rear right quarter has rivets in it etc. I also want to do the interior and motor. It has a fairly fresh 350 crate vortec which goes pretty well. However, I want to stroke it, cam it and see where it takes me from there.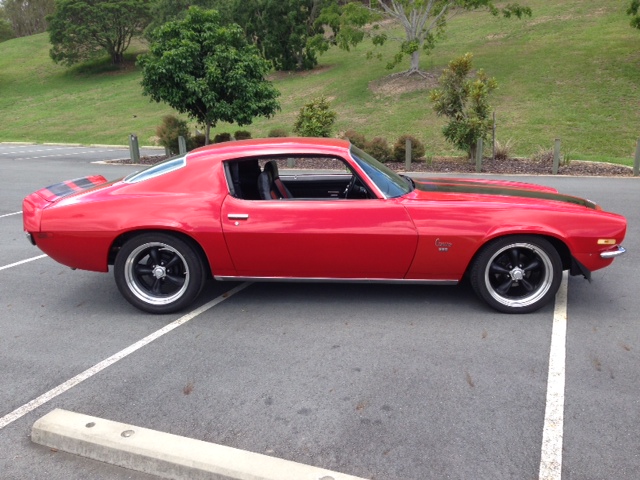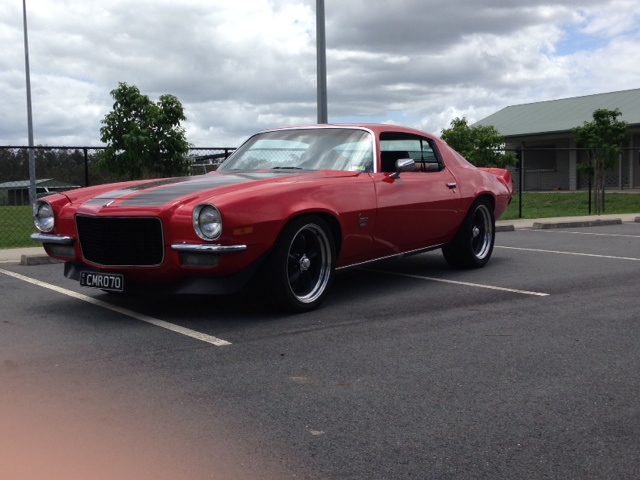 I plan to do as much of the work as I can myself. I haven't done anything on this scale before, but am keen to learn and have a body guy help with welding etc. I've given myself 12 months for the build, and the tear down starts next week. Wish me luck. I'll post pictures as work progresses.
By the way, I was telling my 13 year old son that I wanted to find a name for the car and he said it reminds him of the comic character Deadpool. Deadpool is a fictional character, a mercenary and anti-hero appearing in comic books published by Marvel Comics. Deadpool's superpower is to regenerate himself when he gets injured or damaged. I kind of liked the idea, and I'm sticking with the current red and black colour scheme, the same colours as Deadpool.
Any tips and hints along the way are most welcomed.
Thanks
Darren