Hey Everyone weather looking good 3 events on this Saturday night for those interested.
ONE
: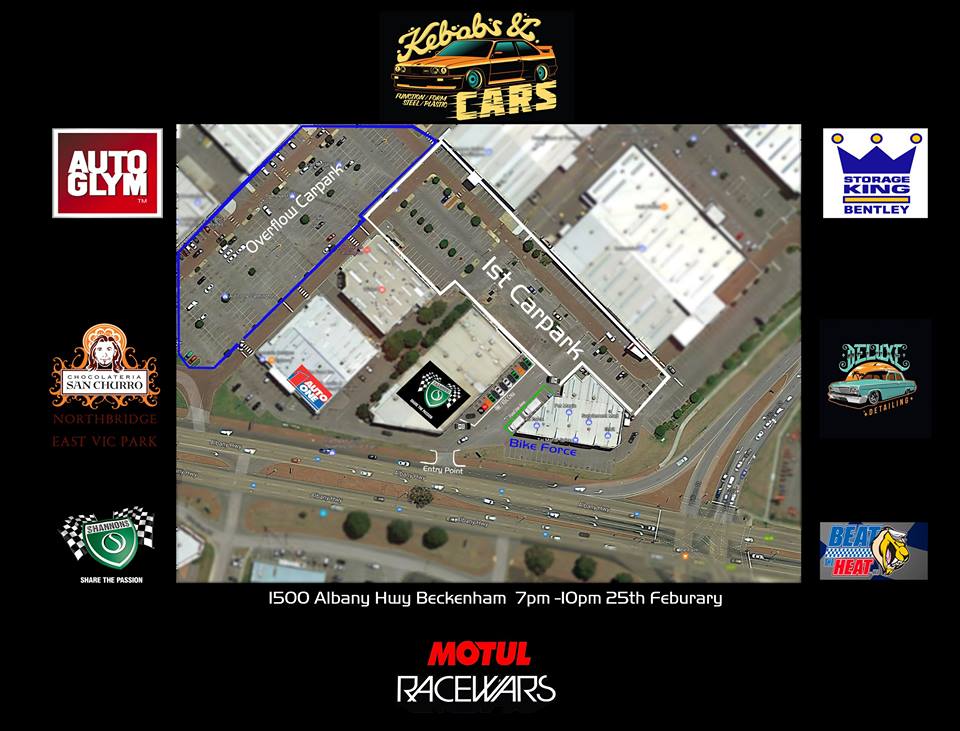 Kebabs & Cars V1.2
Time: 7pm to 10pm
Location: Shannons Insurance, 1500 Albany Hwy, Beckenham.
Cost: Gold coin donation
Event: Just a cruise in like CCC
(I've never been, noticed a couple of old school cars but mostly plastic, Its their second event)
TWO
:
Northern Chrome-Under the Sky
Time: 6pm to 9pm
Location: Kingsway shopping center car park, Cnr Hepburn Ave and Wanneroo road.
Cost: free
Event: Just a cruise in like CCC (I think 1st time event has been held)
THREE
:
Saturday Night Fever
Time:7pm onwards
Location: BP (roadhouse) Southbound, Kwinana Fwy, Baldivis
Cost: Free