OK peeps ... as some of you are painfully aware, the dash and gauge layout for the 1965 to 1968 Impala's, Bel-Air's and Parisienne's is pretty bare bones. Those of us wanting more than just idiot lights have to hack the dash, or mount gaudy aftermarket gauges somewhere.
Over a year ago a bought a gauge set out of the 65 SS Impala from the US, that includes a Tach (replaces the clock) and proper fuel/oil/temp/amps, but had them inspected last week, and they're f*cked. Will need a complete rebuild. I don't care to go that route.
Anyhoo, as some of you may be aware, Dakota Digital have a gauge set that is a direct replacement for the
US 1965 Impala dash
using analog-style gauges.
There's a Tach, which replaces the clock.
Fuel & Temp gauge, which replaces the fuel and idiot light pod.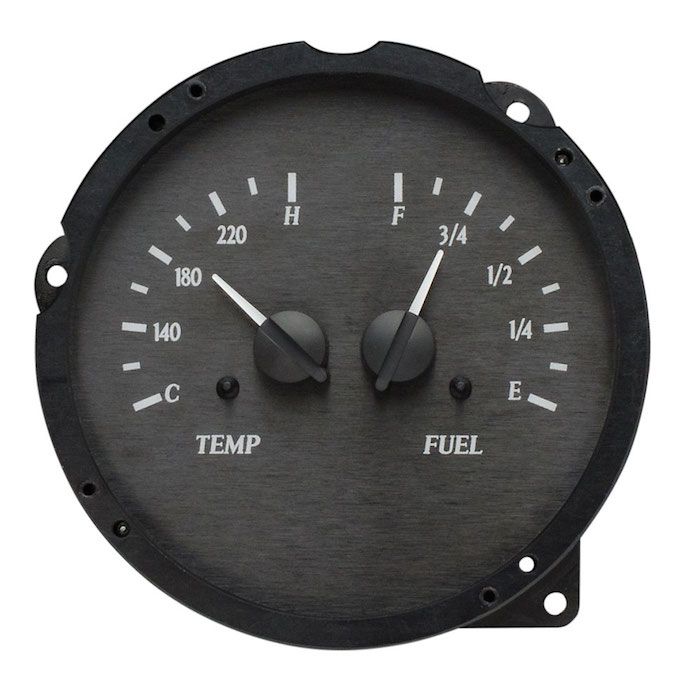 The main speedo also includes an oil pressure gauge, volt meter, digital clock, and digital odometer (though not a trip reset odometer).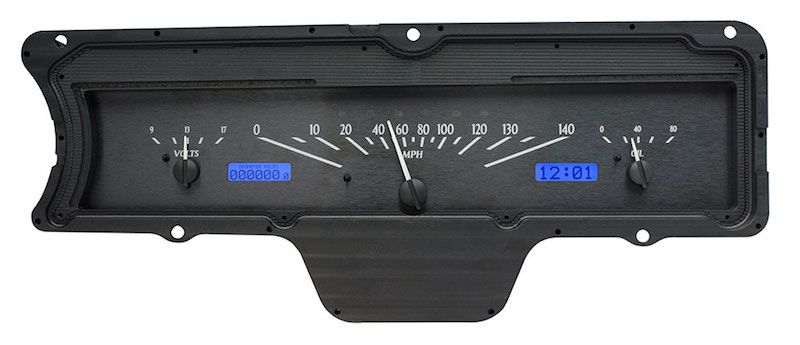 Unfortunately, whilst the pod gauges will fit, the speedo gauge won't due to the different design size. The yank version is smaller, as the radio sits next to it.

Good news is, I have been talking to the Dakota Digital Custom Shop, and they say they can make something to fit. I have a spare RHD speedo and bezel, so I am sending it to them, and they are going to make me something to fit our RHD cars.
It might be as simple as using their smaller LHD style speedo, encasing it into a housing that will fit our bezel; or making a purpose-built speedo just for us.
Which way they go will depend on costs, etc - but they won't really know anything until they have my speedo & bezel in hand and see what's what.
Might be a while before it comes to fruition, but I just thought I'd let you all know in case some of you were considering hacking up your dash.
I'll keep you all posted.