... and here it is. My factory built RHD 1967 C10 Pickup I've dubbed
"Wrongside"
.
1967 C10
Shortbed
250 Inline 6
3 Speed - Originally 3 on the Tree, changed to floor shifter some years back.
Absolute POV pack with manual steering, drum brakes, no air, no gauges other than speed & fuel, no radio (not even cut out with delete panel).
Story goes, special ordered RHD in '67 by a gentleman in Connecticut. Owned a farm in the UK which is why it was ordered RHD. Bought it back form England, in the 80's, then sold to a fellow Conn. gent who used it for a while as a mail truck. Bought by 3rd owner a year or 2 back. Bought by me a few months back.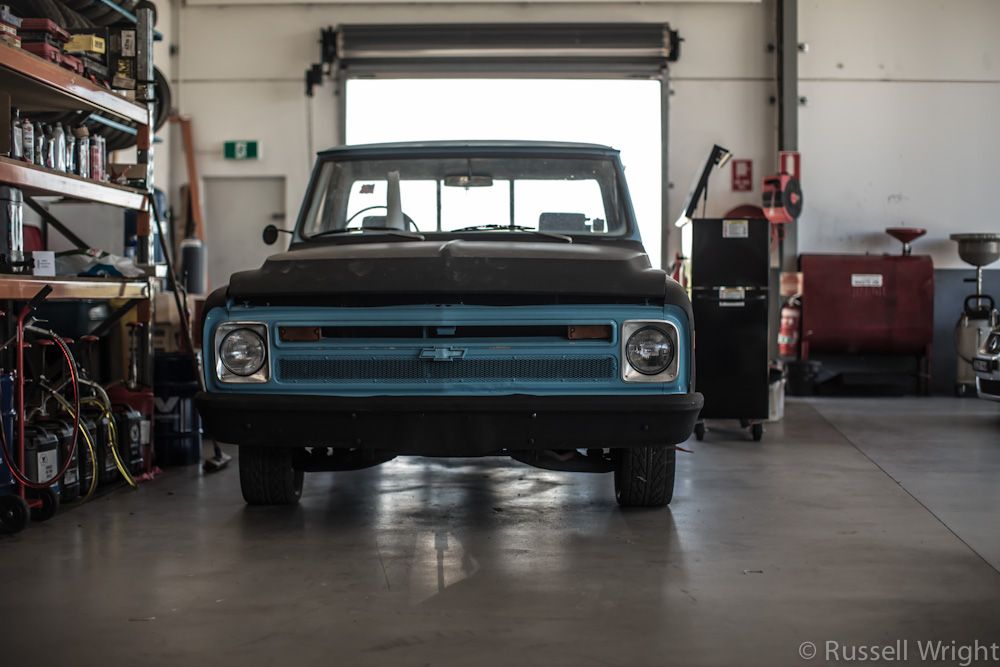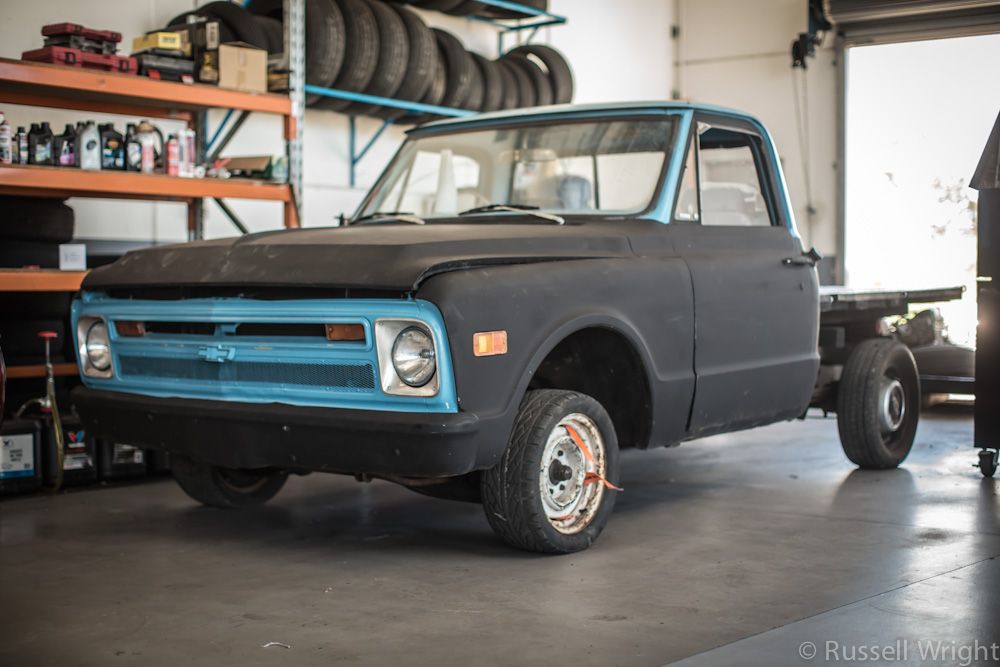 That's about as good as it gets. My original plan was get it registered, drive it for a while as my daily work vehicle, then start tidying it up bit by bit. Unfortunately it's in a much worse state than I thought. Not currently running. Stuck in first gear, and when you turn it over it sounds like the starter or flywheel ring gear is missing some teeth. Cranks, winds over then dies.
No way I can get a blue-slip without a fair chunk of rust sorted. Underneath it's rough and needs a lot of work. Has some bad repairs; plating over holes in the cabin floor; and even some dodgy fibreglass work.
Floor and braces are pretty much rooted. The frame is rusty, but savable. Nothing has eroded through anywhere. Will know more once it's sandblasted but it should be OK.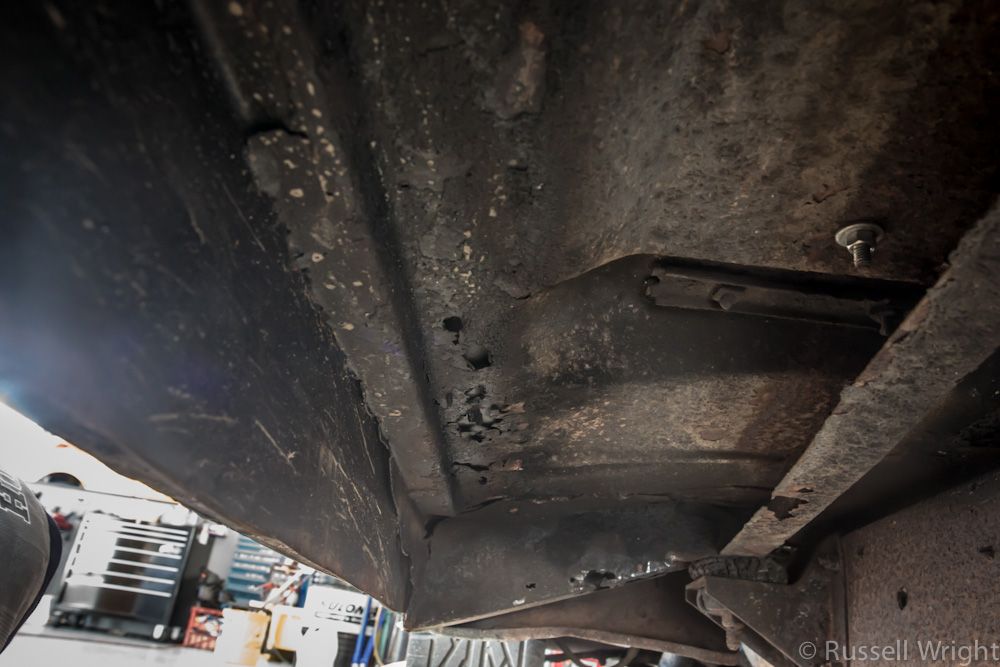 Roof is good!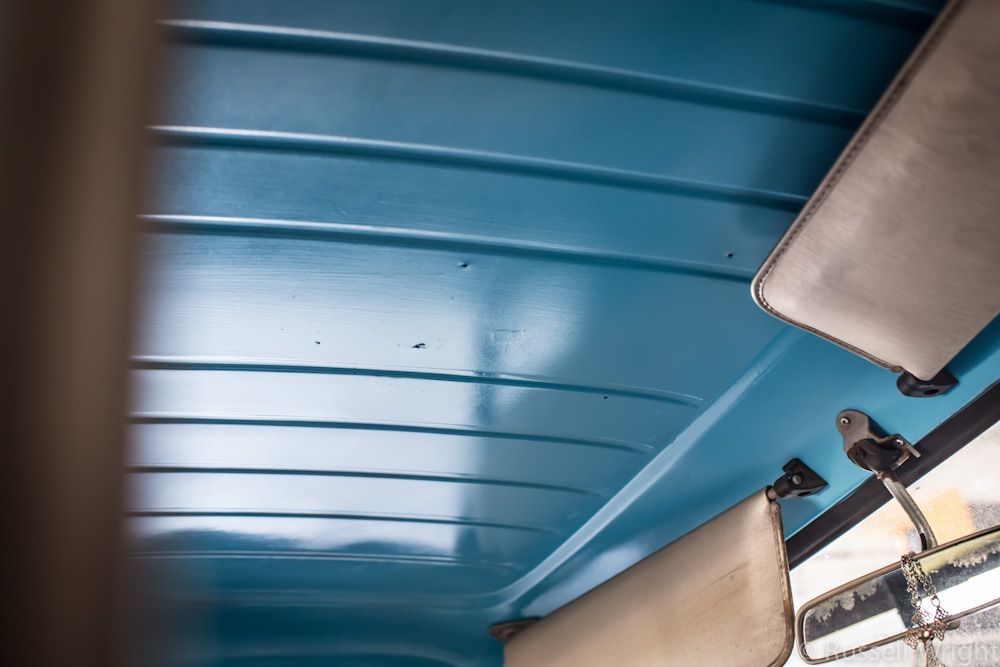 Fuel tank is new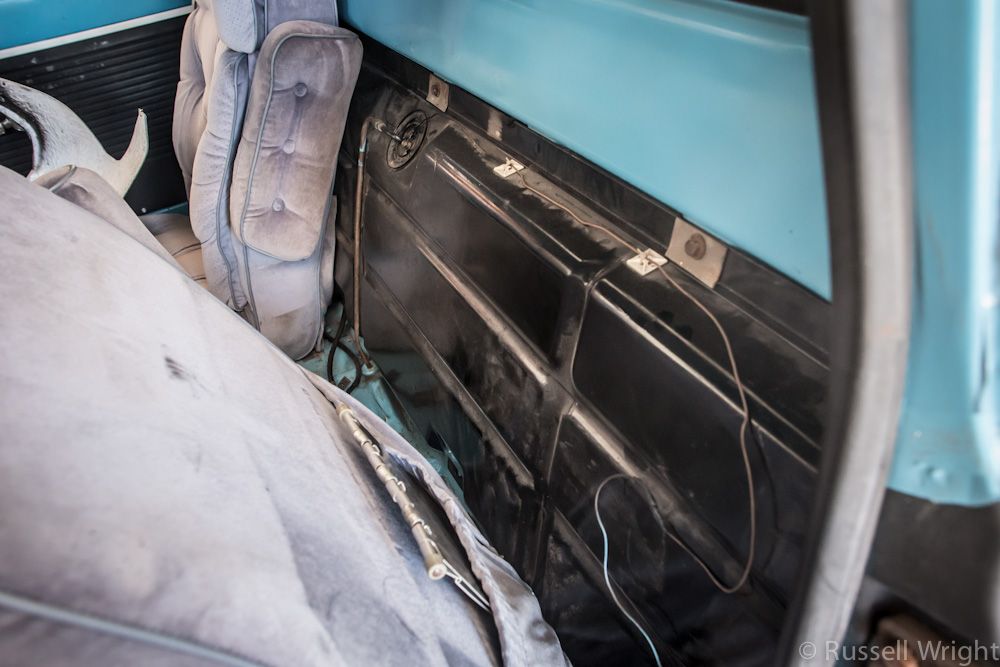 Dash is in excellent shape.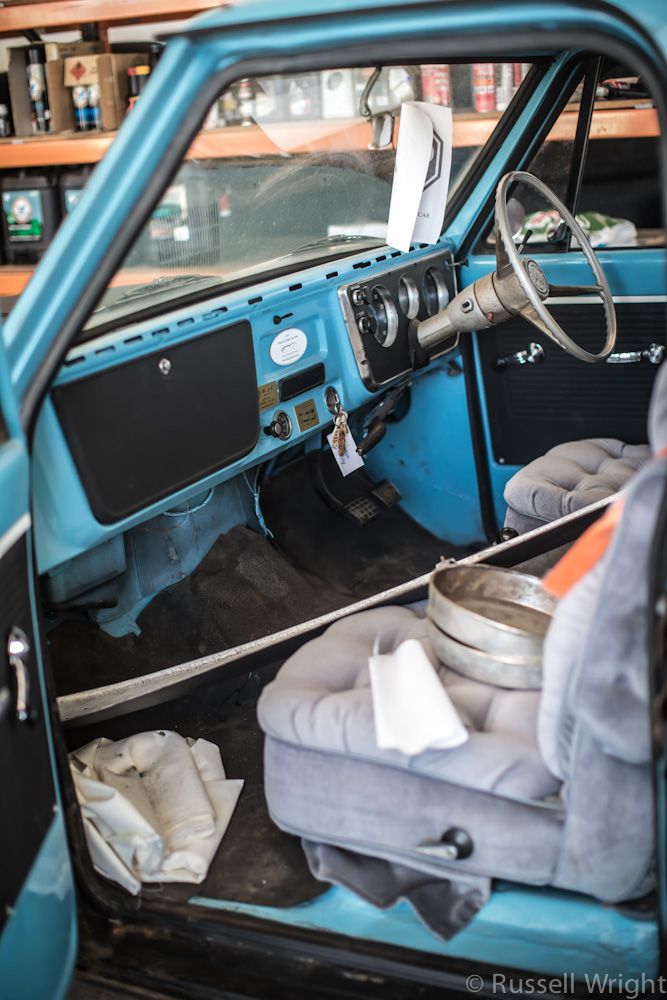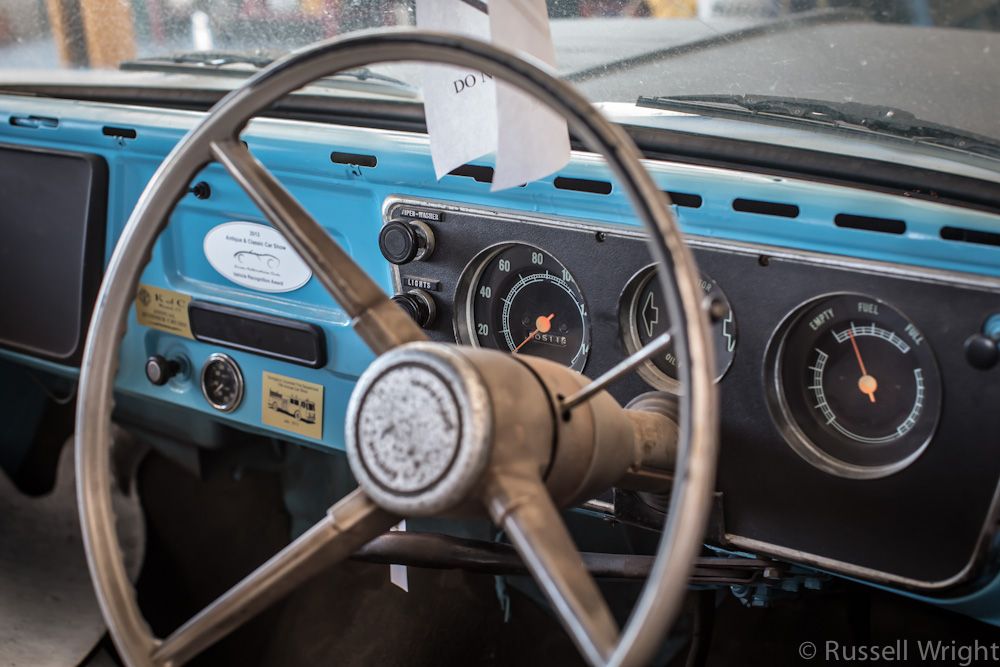 Original KPH speedo.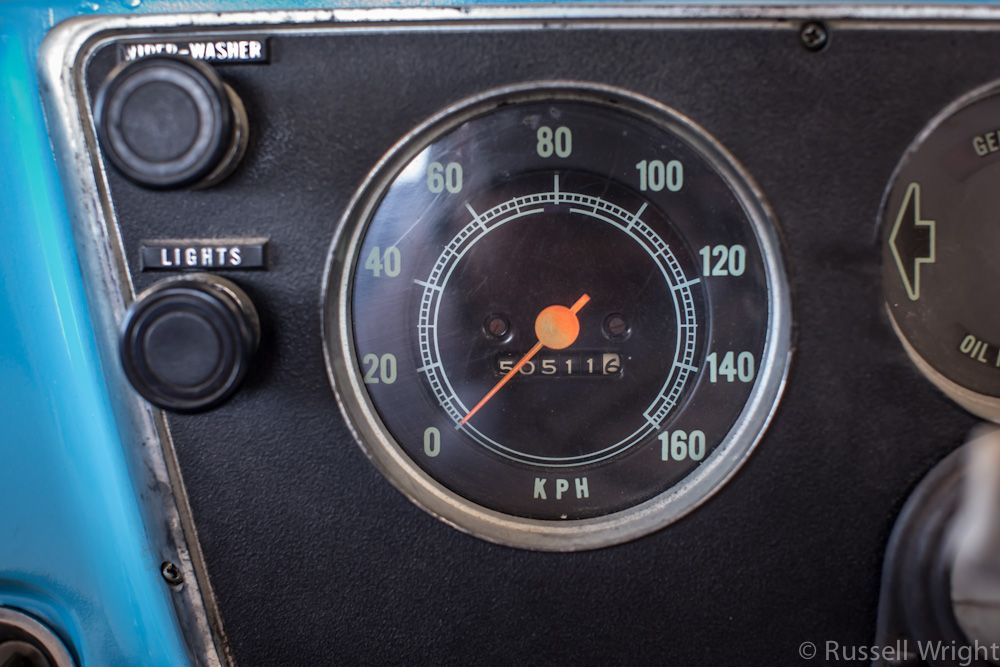 Under the hood? 250 Inline 6. Single barrel Carter carb.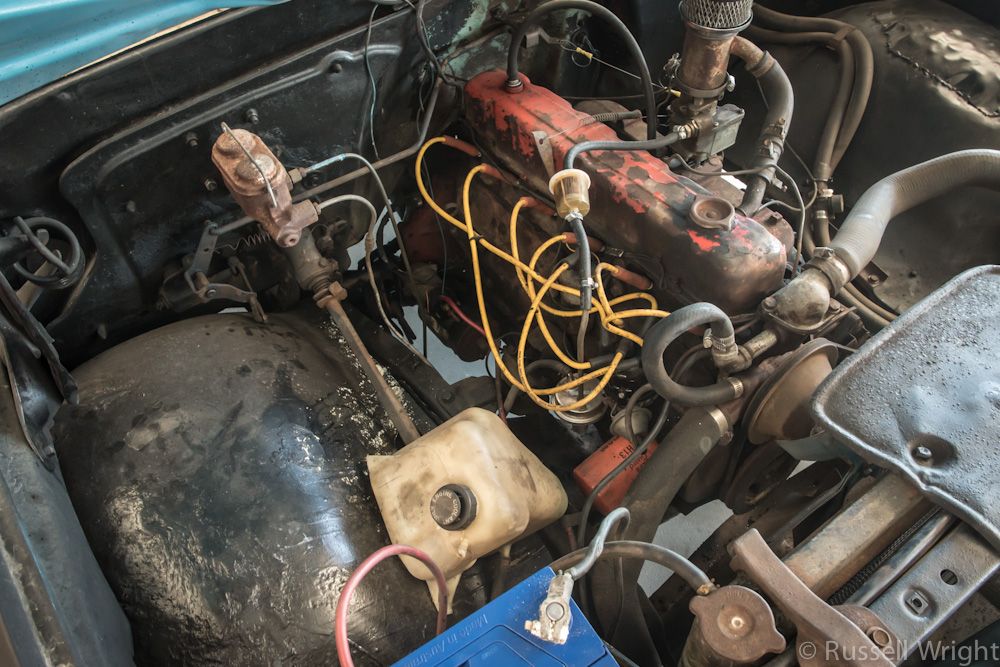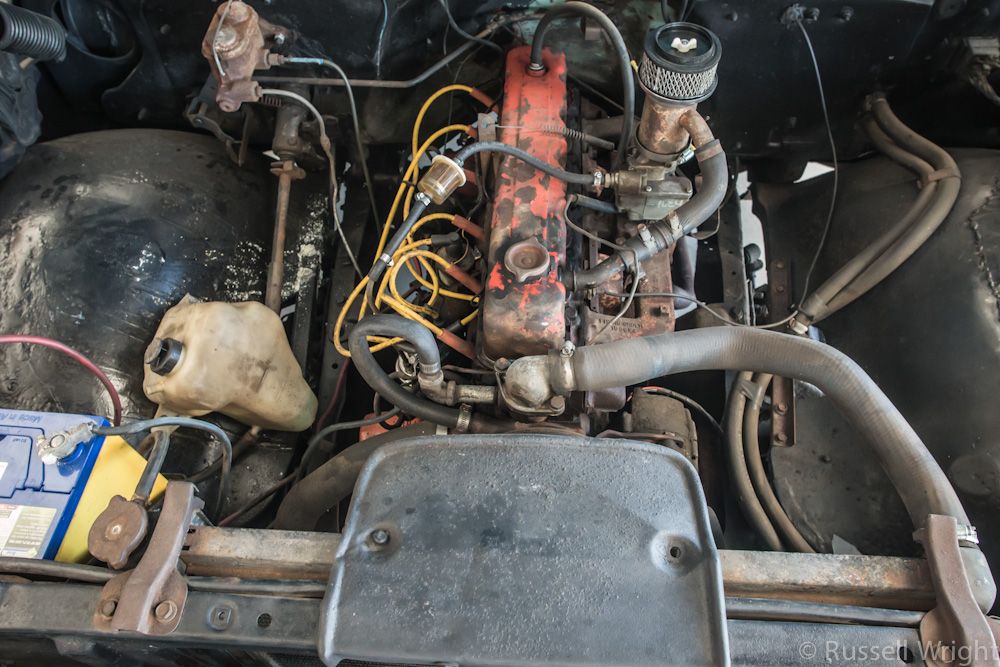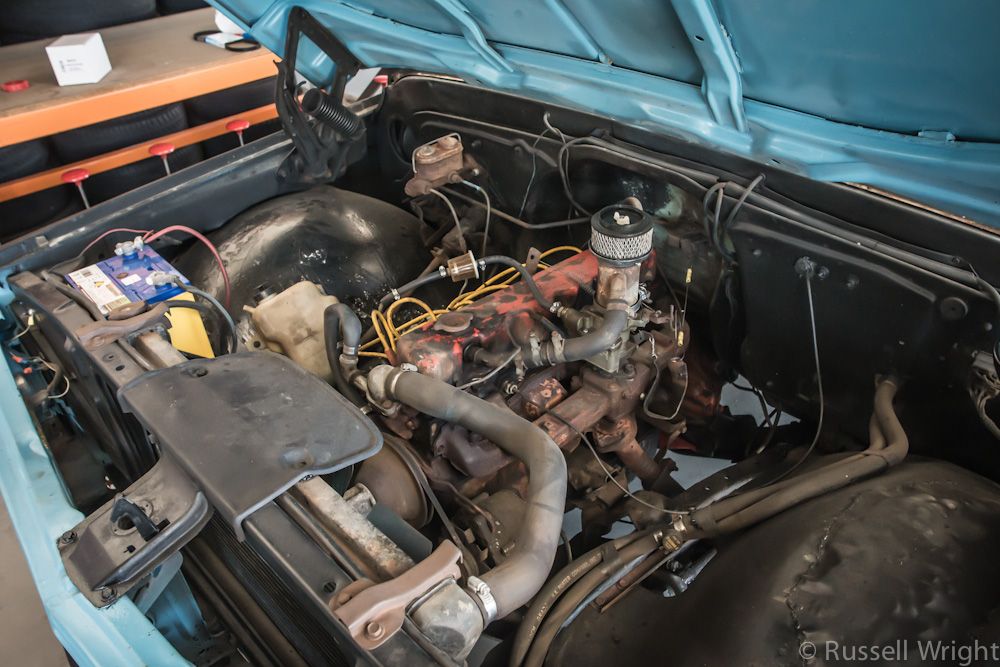 Have a go at the accelerator linkage! Haha.
...and tension for the return.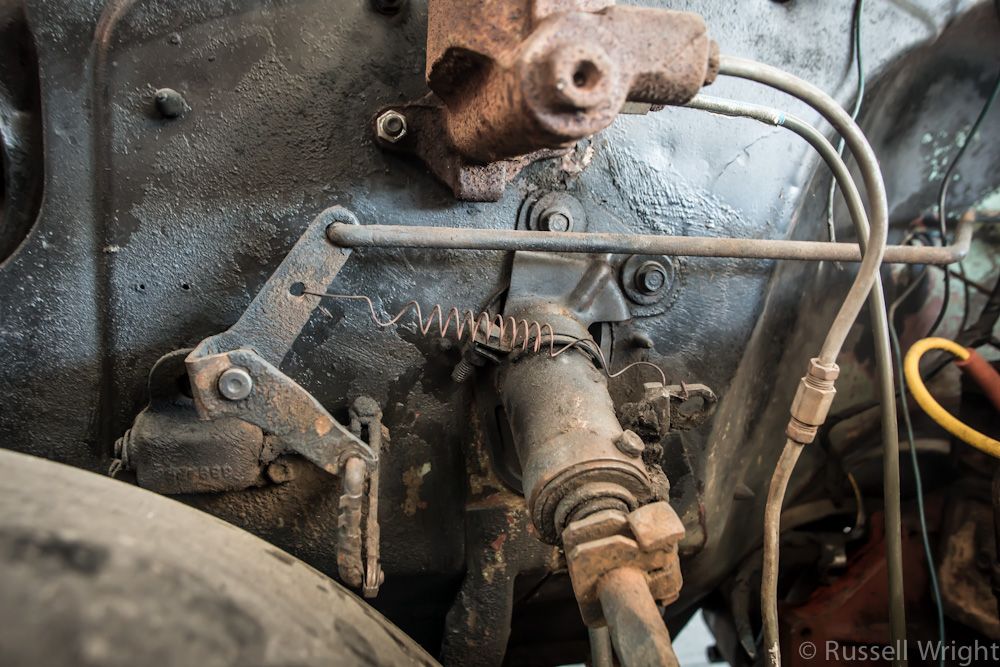 Check the "Repair" on the top of the inner fender.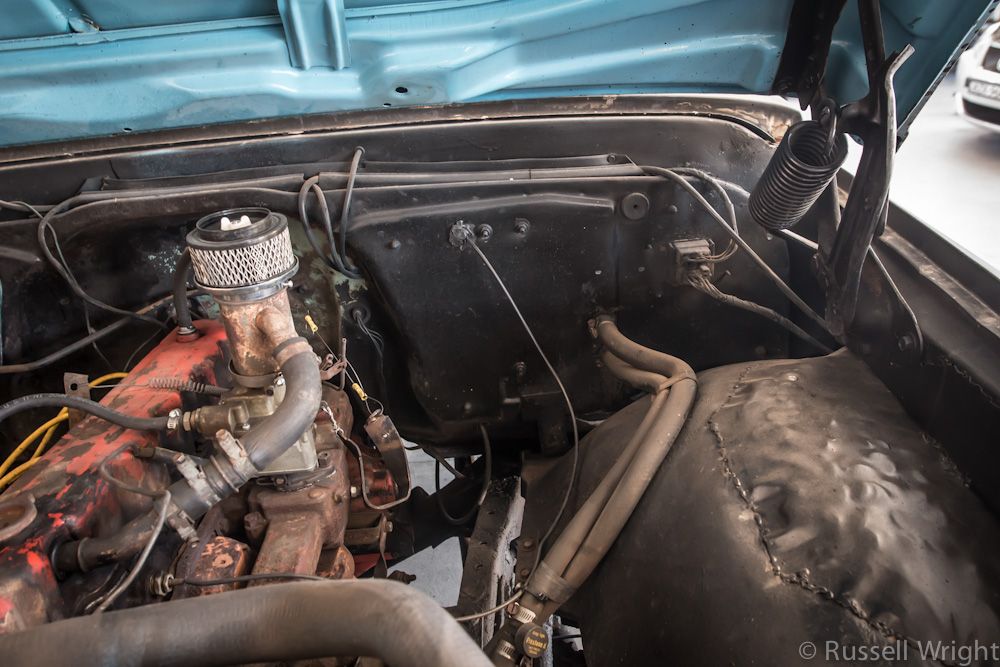 Unfortunately there isn't a single thing under the hood that doesn't need either replacing or restoring. Lots of little things missing and improvised like the above linkage.
Now that I have to go the whole hog, new plans now include:
Body Changes:
- Paint:
Grecian White (same as my Impala).
- Bed:
Fleetside.
- Relocate fuel tank from cab to elsewhere.
Interior Changes:
- Colour:
White & Blue.
- Bench seat.
- Dash fascia with all gauges (temp/volt/oil etc).
- Stereo.
Drivetrain:
No idea.
- Engine:
Will keep the I6 for now. Definitely liking the LS swaps I've been seeing on some forums though.
- Transmission:
Will stay with the 3sp whilst using the I6. Will go Tremec 5sp if I go the LS route.
+
Front disc brakes.
Lowered front and back.
New shocks.
Will also replace every single piece of wire, front to back.
All the above is a ways off though. For now I need to get it running so I can move it around, get it stripped and see what's what.
Let the fun begin!