The next step was to hit all of the interior panels with a solid coating of Nilrust or POR15 so I decided to remove the dashpad, door trims/rear trim/sail panels, otherwise they would get damaged and strapped all of the wiring up under the dash so it wouldn't get coated.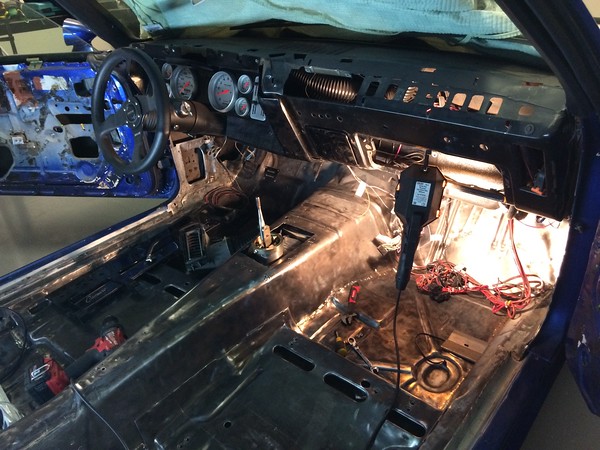 After talking to a number of people I decided to go with the Nilrust Bottomside NB coating instead of POR15 (what I normally use), Nilrust is a a dual purpose coating that prevents moisture and includes Anti-corrosion properties, its normally applied to the underside of vehicles.
http://nilrust.com.au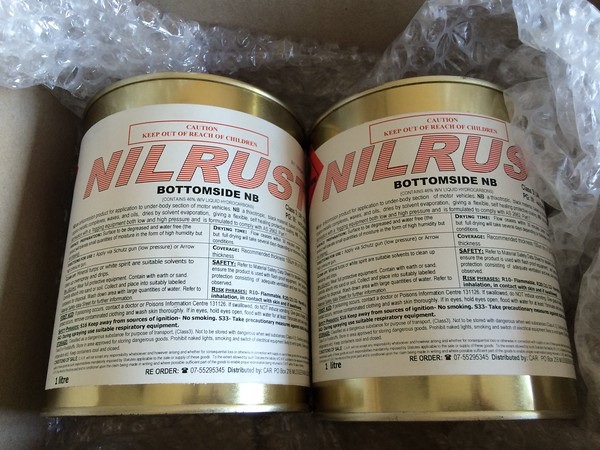 The specialist at C.A.R recommended the Bottomside NB for a few reasons:
Its a single step process v.s. POR15 which is a 2-Step

The end finish is dry v.s. the Nilrust topside which has a tacky finish (mainly used for cavities etc)

The finish is a flexible, self-healing coating (e.g its not rock hard like POR15) so a light scratch will actually reform or in the case of a large scratch it only exposes that section.

It has Anti-corrosion properties that actually stop further oxidation of any minor rust already present (e.g; if I missed any during the prep process). POR15 also works well by creating a solid film type barrier to keep moisture out however it can actually have the opposite effect if rust is still present as it locks it in, and its resistance to large scratches/chips is largely dependant on the surface prep as it breaks the "barrier".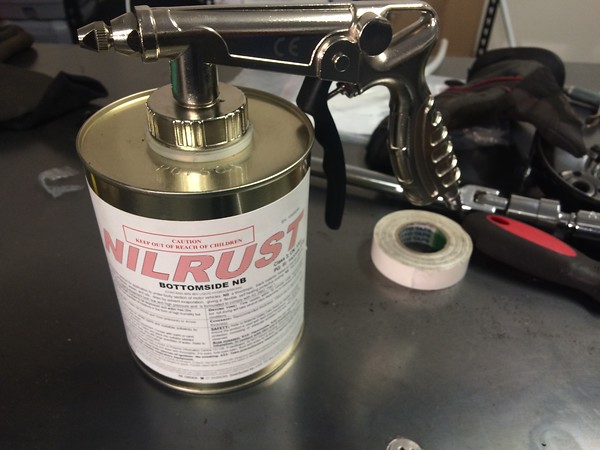 You need to use a Shultz gun to apply this stuff and it makes a serious mess so it was time to turn the car into a car-coon

...."Insert butterfly transformation analogy here!"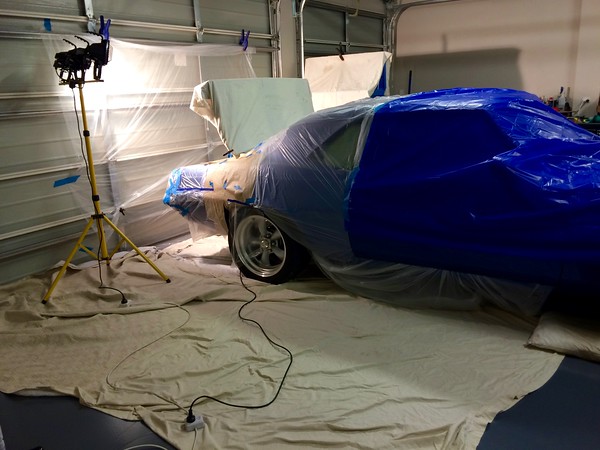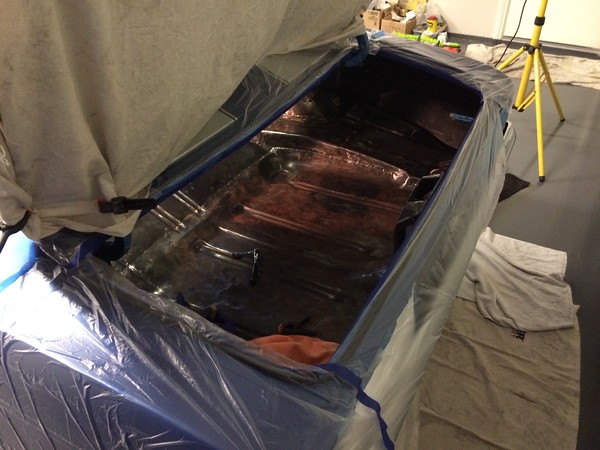 Yes the sun visors were bagged after this photo as well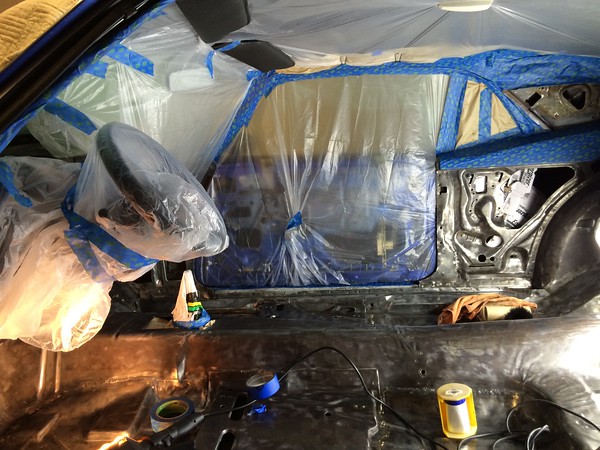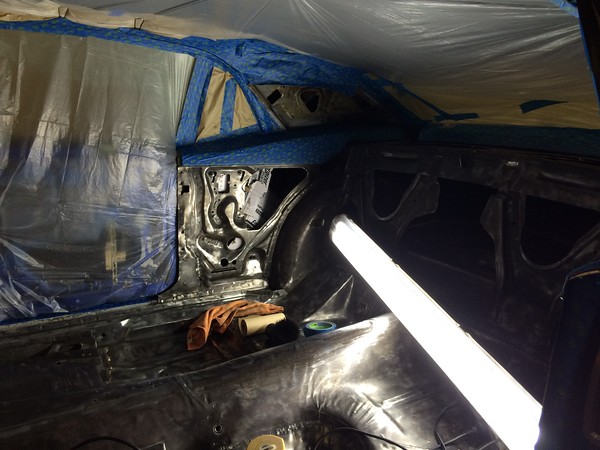 Time to get into the sperm suit and crank up the compressor