How to attach pictures to your posts using www.USMuscle.com.au

Attachment has been turned on for all users on this forum, to make it easier to attach your pictures to a post and show every one your ride.

Hopefully this explains it, if you ever get stuck just let us know and we will try an help out.




Firstly you need to make a new post, using the "Go Advanced" post option.. (if you are creating a new thread you will automatically be taken to the advanced post page)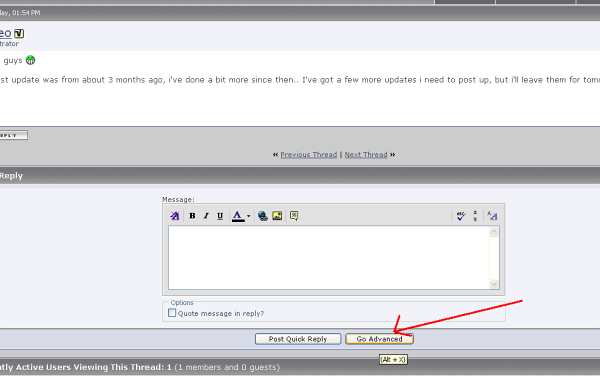 Scroll down until you see the "Manage Attachments" button and select it.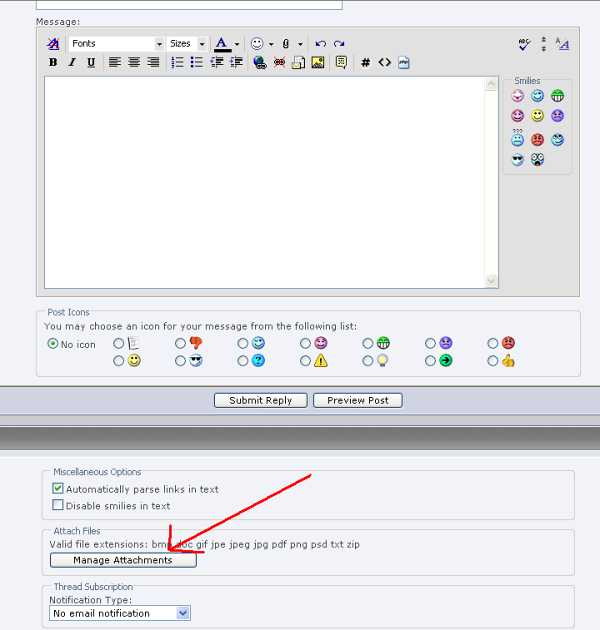 A browser window will open up allowing you to start selecting the files to upload.
What this actually does is cop the files from your computer to the site.. So you don't need to keep them on your computer after you do this.. and you don't need to upload them to sites such as photobucket.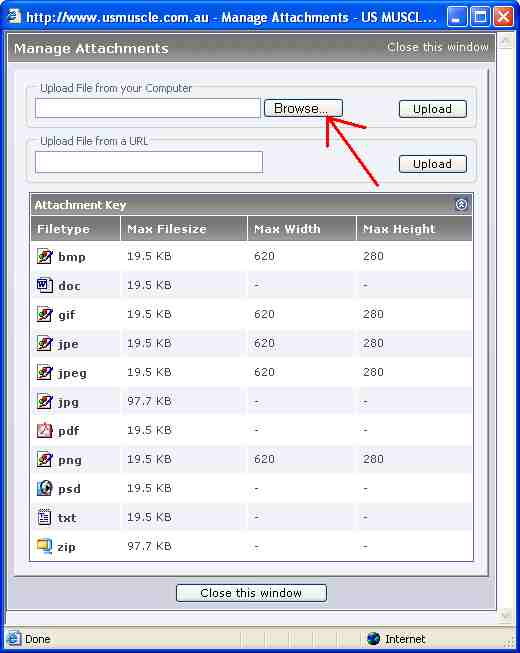 browse to where your picture is.
*please note there are some restrictions on file size (dimensions and disk space). The ones shown in the following pic have been edited since.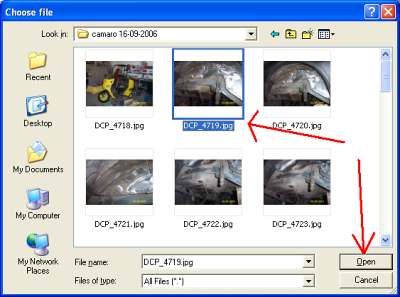 Once you select the file you want, the path will be transferred to the upload text field. Hit the "Upload" button and it will copy it across.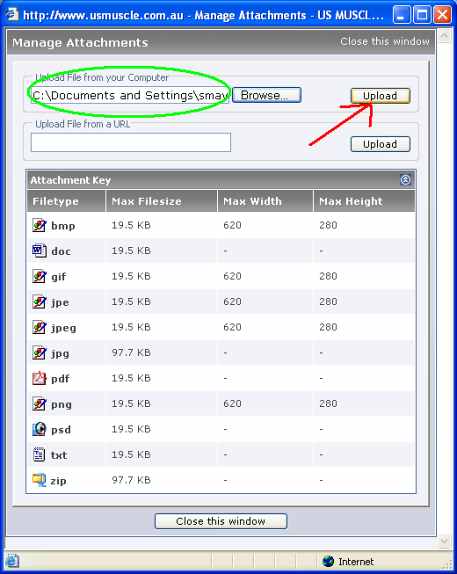 Once the file has been uploaded a confirmation is shown at the bottom listing the current files you have uploaded.

Now you can continue and upload more pics if you want by repeating the process in this window.

I *think* I have set it to 8 per post...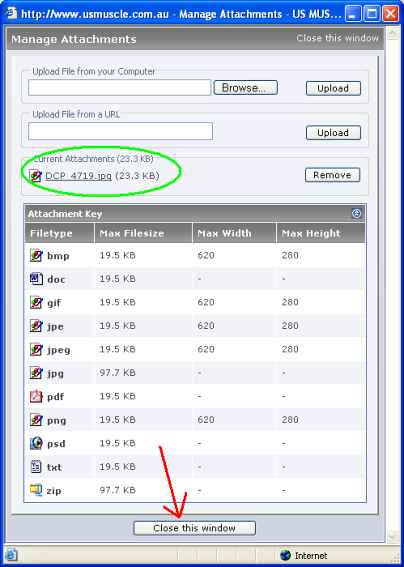 When your done, hit the "Close this window" button and you will be taken back to the post new message page.

As you can see at the bottom underneath the "Manage Attachments" button your uploaded pic is shown.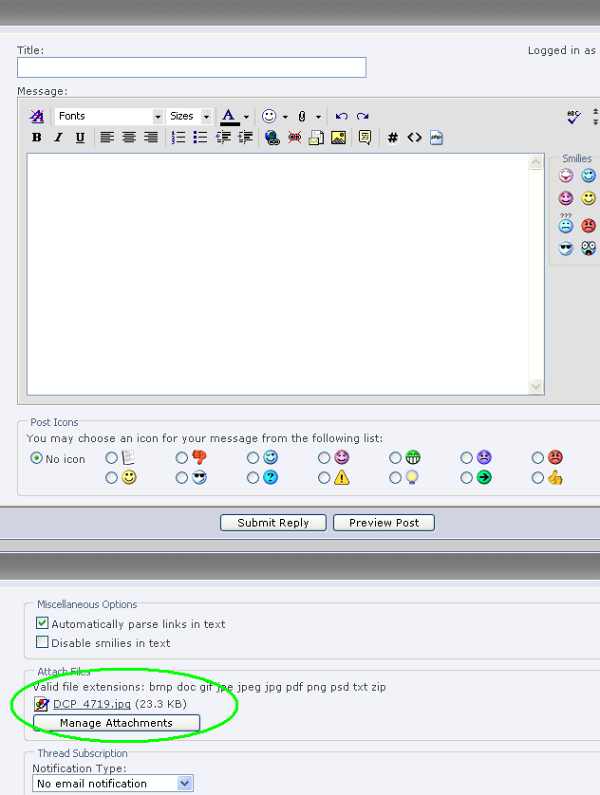 To post the picture, simply write what you and when you are ready, select the paper clip

and your attached images will be listed.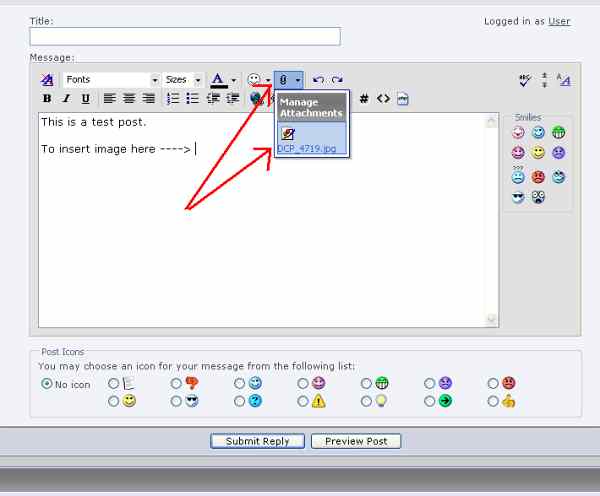 select the image you want to post and that's it.

Hit submit "reply/thread" and it will take you to your new thread.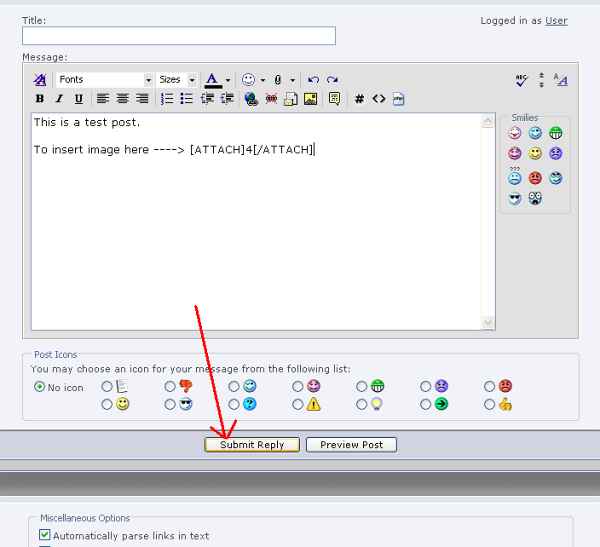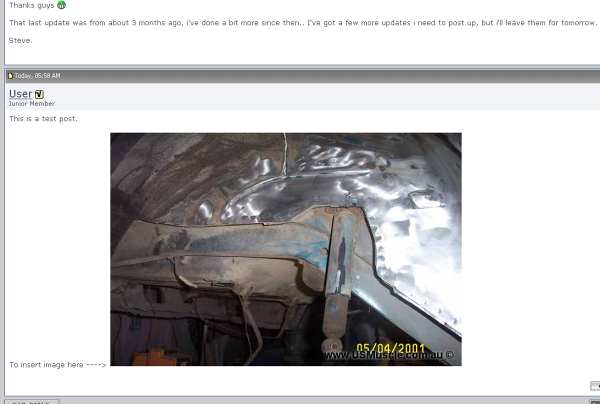 Good luck and feel free to test it in this thread.

If you still have trouble let me know, and if you need images resized also let me know and I can arrange it for you.

Steve.
(SirGeo)